I post often about Dori because she has become a great life accessory to me. Dori the Cat is the bringer of jollity. That is why I bring her almost every where I go.
I've taken Dori to the mountains in California to enjoy a nice view.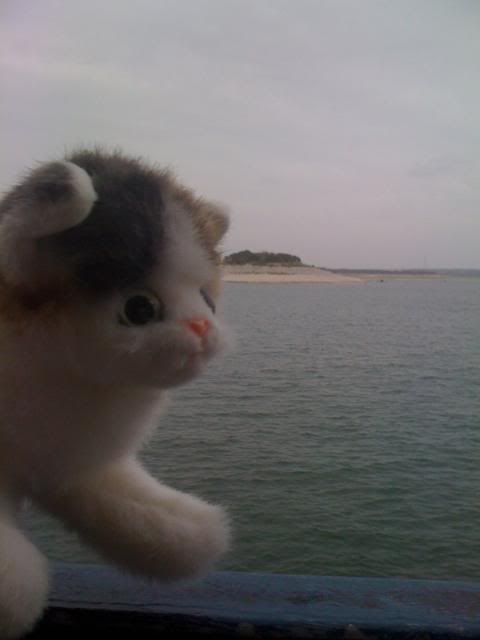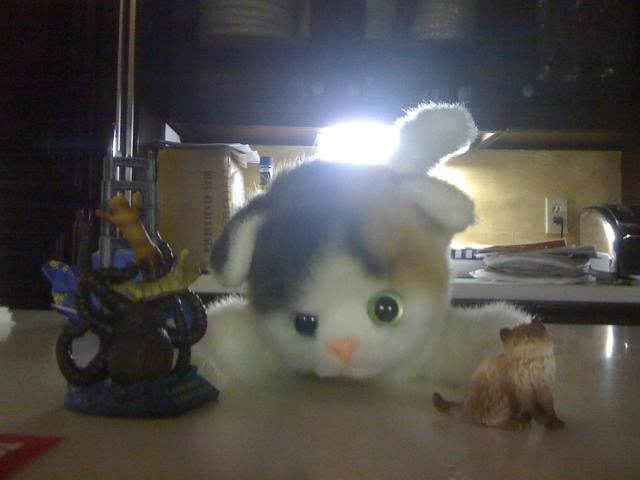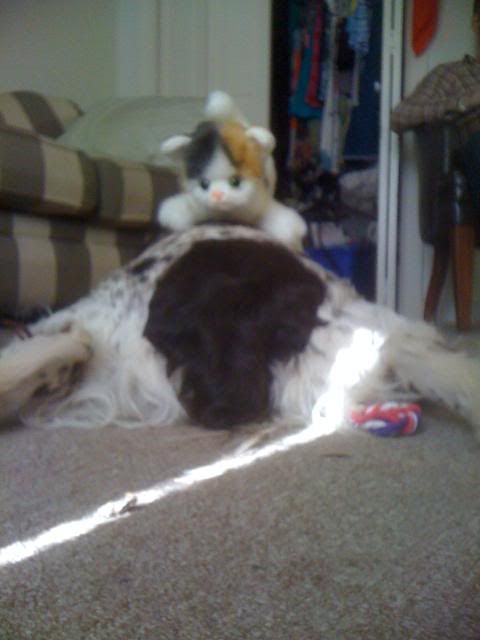 This dog was so sleepy that he didnt care if dori parked her body on his back.
Do you call that part of a dog his "top" instead of "back"?
Dori "on the rocks" at Club DeVille in Austin, TX.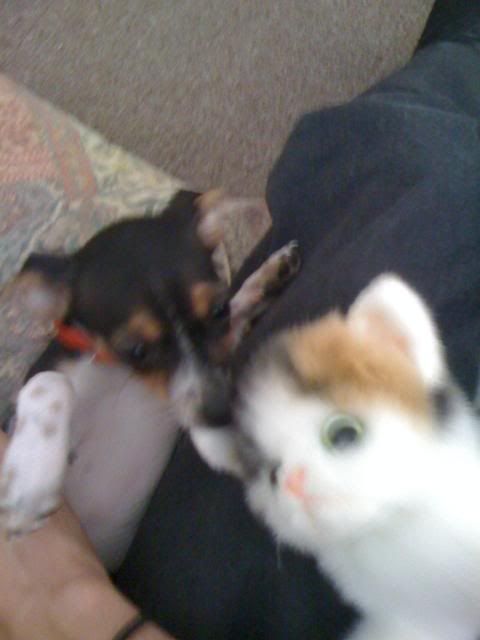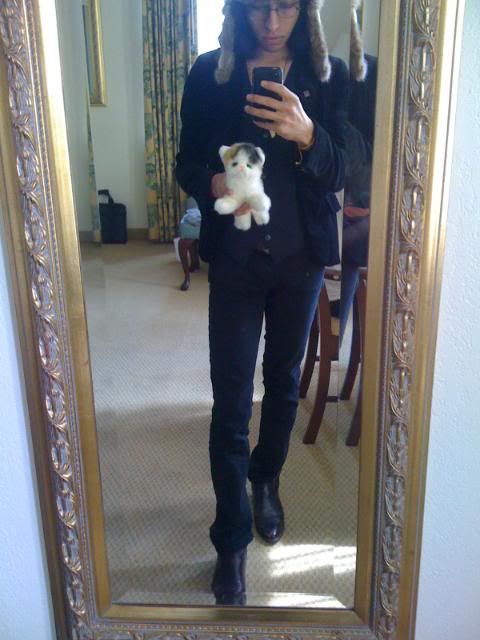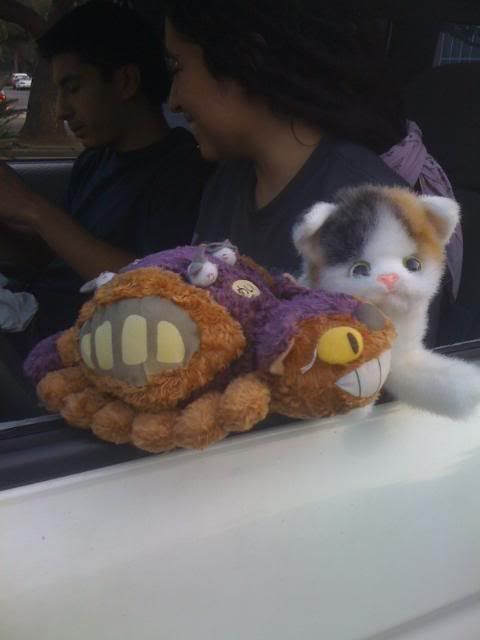 Dori & Meko the Cat Bus from the movie My Neighbor Totoro in California
Take a cat with you if you're going on tour or if youre going on vacation and take hotel mirror pics with it.
ciao
-CHRonnie <3