Alan's cousin, Frederick's, puppies Bindy & NaS. Total Shih-Tzu's
Here is the hotel that we stayed in when we played in San Fransisco. I even made a tiny rap jingle inspired by a homeless lady who was chatting us up in front of the hotel. "5th & Mission at the Pickwick, oh yeeah"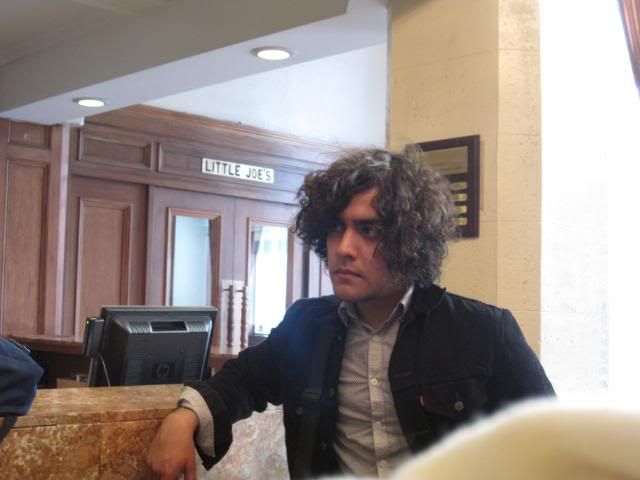 Al-Pal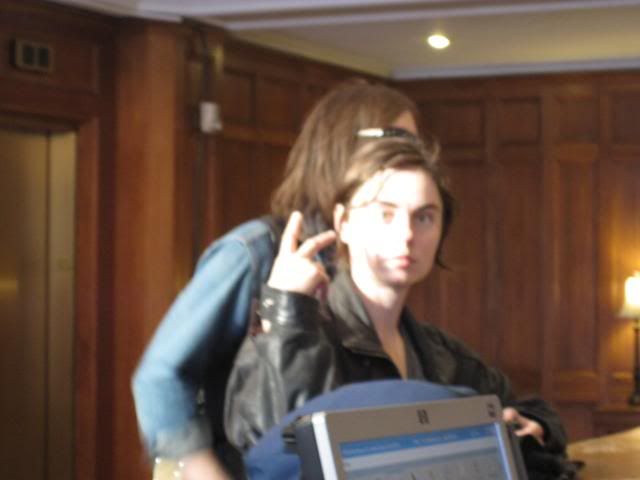 Leanne throwin he "deuce"
My bed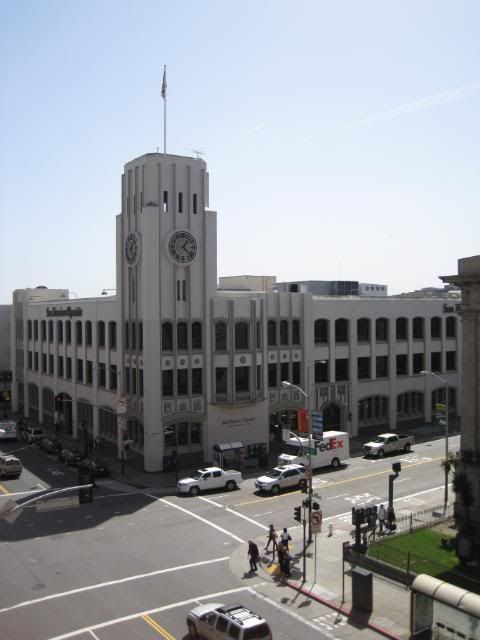 I had to levitate to take this one.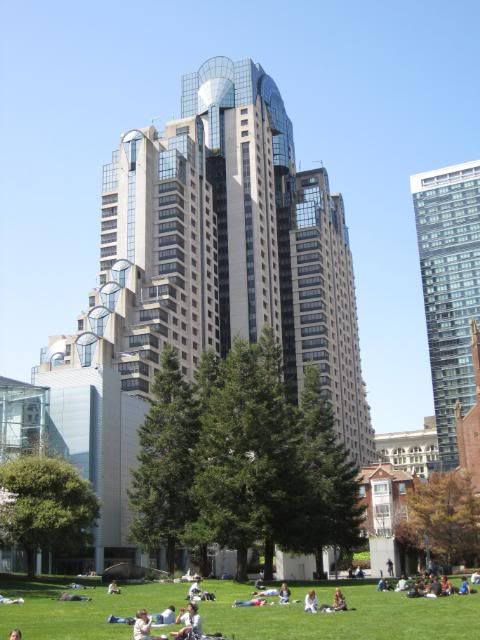 Doesn't this building give you the sense that it will blast off at any second?
SAN FRANSISCO! I wanna go back.
Know this babe?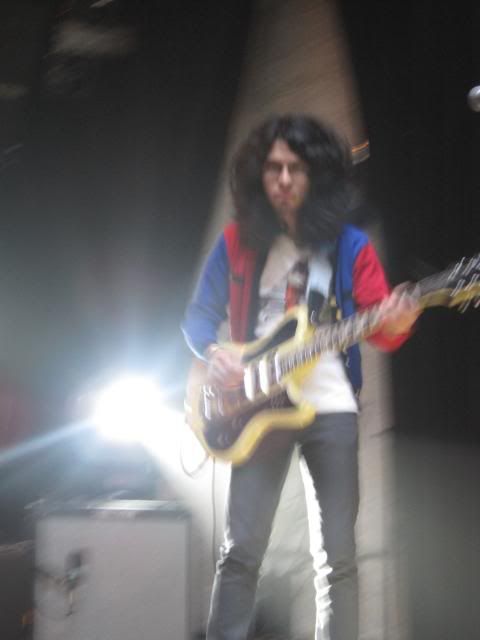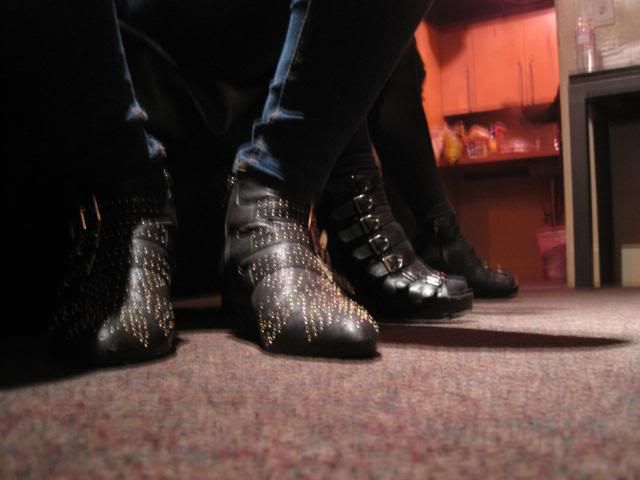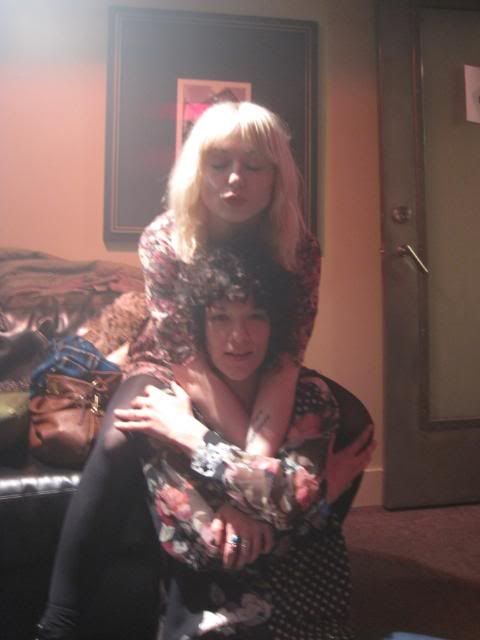 Made friends with one very charming couple. Sarah on top & Heidi on floor. Adorable!
This is one of my favorite photos that I have ever taken. Things to note: Anna is looking WAY badass & naturally bitchy, Jason badass as(s) well with the classic "looking off in the distance" poses, Skip planning out driving directions appears to be on a "Mission", or better yet, under a "Mission"
Hey poodle!
This gentleman, adorned in his sartorial splendor, walked up to me while I was catching some sun and made some body gestures that indicated how nice it felt outside that day. He permitted me to snap his picture. Everyone in San Fransisco generally has fly ways of dressing.
Heidi again in front of the Blue Bottle cafe. (she drives a moped!)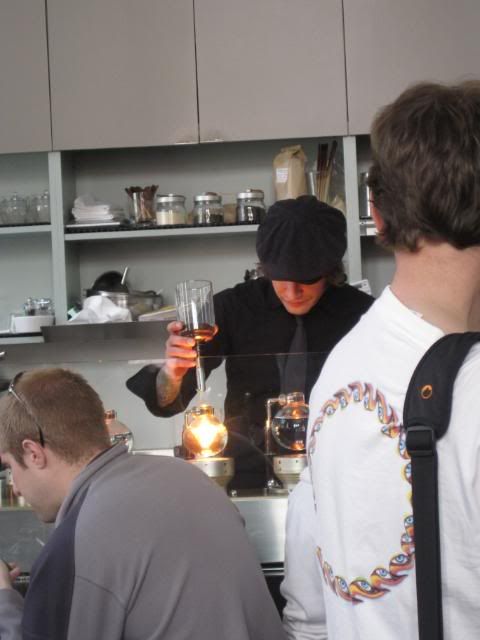 Employee at Blue Bottle. Alchemy!
Levi's jeans & Blue Suede loafers from Topman. Shades by Ray Ban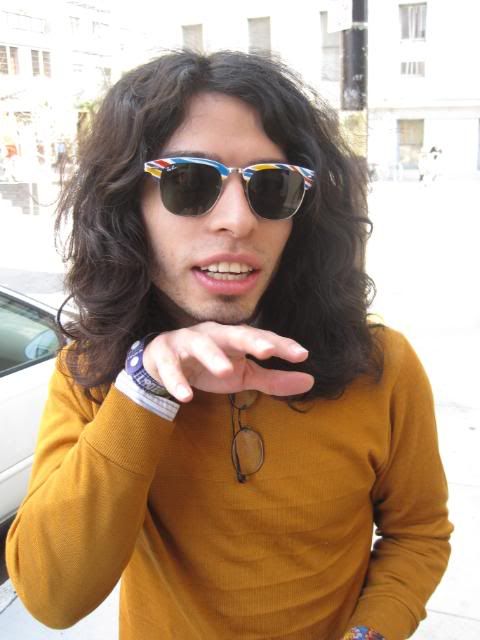 This is my new favorite sweater. Do you remember the hand sign on Little Rascals? I do it sill.
6 days until I touch Japanese soil!